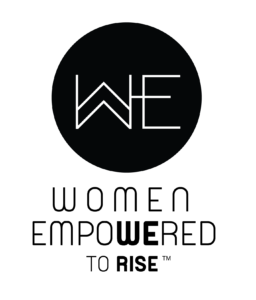 The secret is out! #JLSac is thrilled to announce our latest collaboration and programming…Women Empowered to Rise!
Women Empowered to Rise is a college-level, credit-bearing women's leadership program offered in collaboration between Junior League of Sacramento and University of the Pacific's Benerd College.
Historically, it is no secret that women have faced greater barriers than men attaining leadership roles in public and private organizations across the country. These challenges persist regardless of background, geographic location, or income levels. Considering the persistent inequality for women in the workplace, help and intervention are still required.
Junior League of Sacramento and University of the Pacific are uniquely equipped to meet that need with a program and curriculum centered around empowering women as they develop their identities as leaders.
The Women Empowered to Rise program is offered in a flexible format, aimed to fit the schedule of busy women, blending in-person and online class participation. Each module is centered on practical, connected projects and delivered in an active learning environment. Students learn and apply the functions, responsibilities, and relationships of being a leader.
Students complete the program equipped with leadership skills and principles for managing a better, fairer, more equitable world, as well as a network of like-minded women leaders.
Registration is now open through September 24th, with the first module beginning October 8th. All modules will be held virtually until 2021, following University of the Pacific's guidance on when classes can resume in person.
More information and pricing can be found on our website or directly through this link, https://www.jlsac.org/we–rise/.