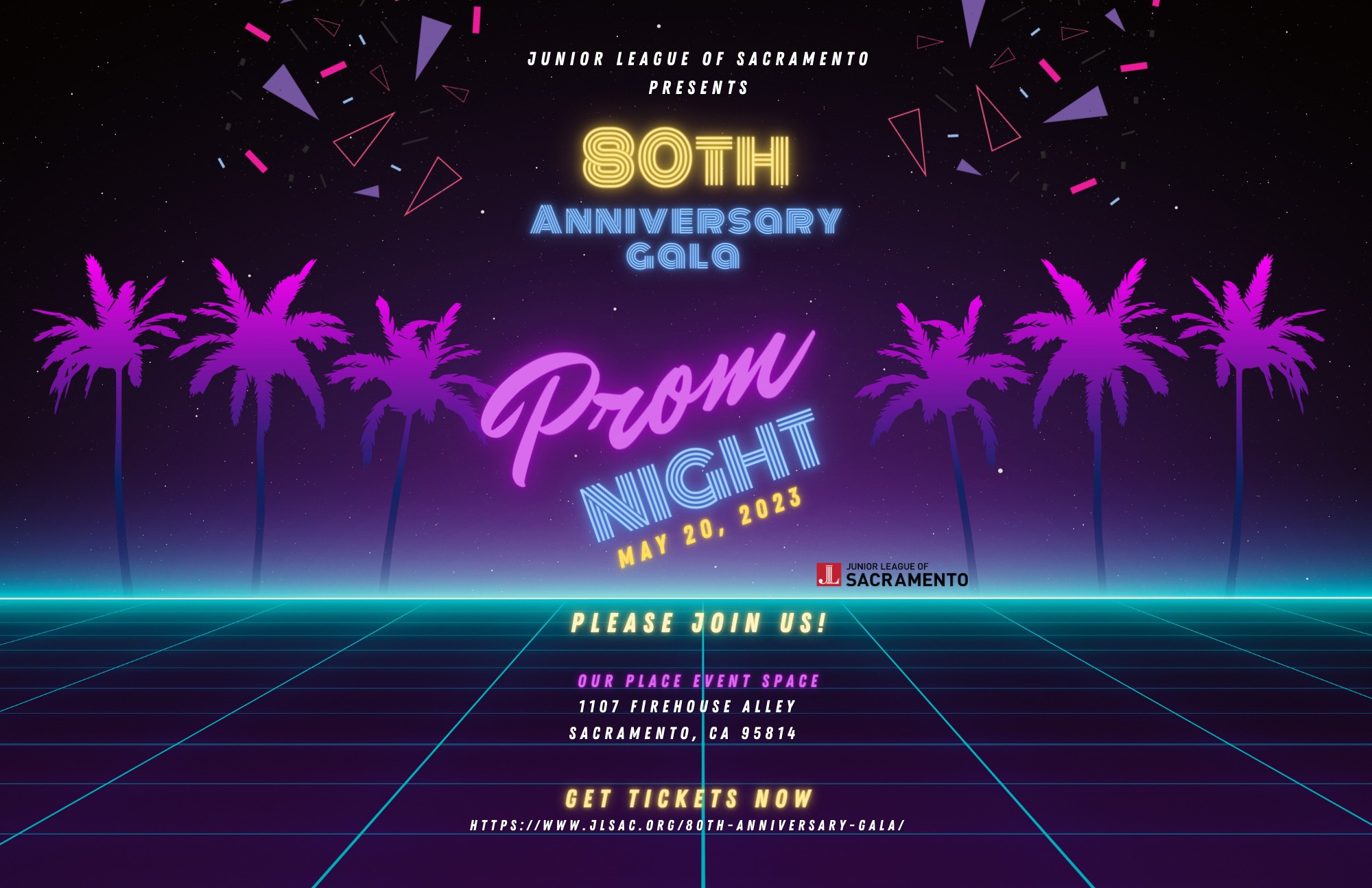 Dust off those elbow pads, break out your Aqua Net, and fire up the DeLorean to help us celebrate 80 years of impact!
Tickets are now available for the Junior League of Sacramento's (JLS) 80th Anniversary Gala that will take place on Saturday, May 20. The theme of the evening will be 80s prom night and the festivities will include a cash bar, dinner, awards program, silent auction, prom photos and, of course, an 80s DJ!
The proceeds of the gala will benefit the JLS's mission to advance women's leadership for meaningful community impact through volunteer action, collaboration, and training.
Date: Saturday, May 20, 2023
6:00-10:00 p.m.
Location: Our Place Event Space
1107 Firehouse Alley, Sacramento, CA 95814
Purchase your tickets below!
If you are interested in sponsoring or donating to this event, please visit our website for more information.
Thank you to our sponsors: