Board and Leadership Team
We are pleased to introduce the 2022-2023 Junior League of Sacramento Board of Directors and Management Team.  This dedicated group of women meets monthly throughout the year, providing governance oversight and strategic planning to the League. Members are selected through a Nominating Committee and our League year is June 1st through May 31st.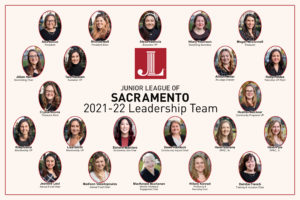 ---
Board of Directors
Alex Zucco
President (2020-2023)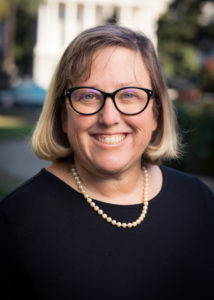 Alex is serving as President on the Board of Directors.  She joined the league in Pasadena in 2004 and transferred to Sacramento in 2016. She has served in a variety of committee roles including Events & Training, Cookbook, Provisionals, Publicity/Marketing, Fundraising and the Board and most recently serving as Member At-Large on the Board, and chairing the Ad Hoc Committee on Diversity & Inclusion.  Originally from Pasadena, Alex has a bachelor's degree in criminology and sociology from the University of La Verne.  She moved to Sacramento in 2016 and currently works for the California Student Aid Commission as the State and Federal Policy Manager. Alex lives in Southside Park with her husband, Joe; and they have two adult children, Zoë and Bonnie.
---
Robyn Stiles
Executive Vice President (2022-2023)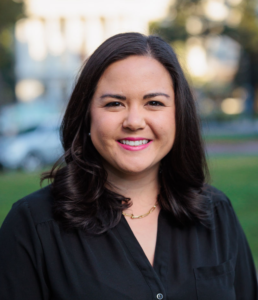 Robyn serves as the Executive Vice President on the Management Board. She joined the Junior League of Baton Rouge (Louisiana) in 2019 and transferred to Sacramento in 2020. Robyn previously served on the Impact SAC Committee. She holds a bachelor's degree from the University of California, Berkeley, a master's degree from the George Washington University, and a doctorate from Louisiana State University. She works as a management consultant specializing in public sector work and teaches as an adjunct professor at LSU. Robyn lives in Woodland with her dog, Rufus.
---
Hilary Thomson
Recording Secretary (2021-2023)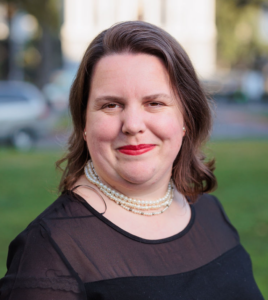 Bio coming soon
---
Crystal Burns
Treasurer (2022-2023)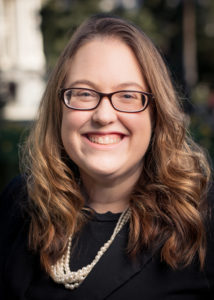 Crystal Burns is serving as Treasurer on the Board of Directors.  She is a 4th year active in the Junior League of Sacramento and has served as Co-Chair of Training and Co-Chair of Member Engagement and Recognition.  Over the last 14 years she has worked with youth and youth-serving nonprofit organizations with a wide range of demographics.  She finds children and teens to be among the most creative, vulnerable, passionate and fierce people on earth.  Although they are easily marginalized, their voices are undeniably powerful.  Her mission is to serve her community by protecting those young voices and encouraging their growth into healthy adults.  She has an MA in English with an emphasis in Creative Writing from UC Davis and a BA in English with a minor in Psychology, also from UC Davis.  She is the Community Relations and Development Director for CASA Sacramento.  On Friday nights you can find her reading Frog and Toad to her toddler, baby, husband and 11 year old Brittany Spaniel.
---
Jillian Hall
Nominating Chair (2021-2023)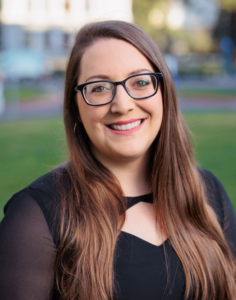 Jillian is serving on the Board of Directors as Nominating Chair. She joined the Junior League of Sacramento in fall 2016 and has served as Publications and Correspondence Chair in addition to being a member of the Nominating Committee before becoming Chair. She received her Bachelors and Masters degrees in Speech-Language Pathology from University of the Pacific and San Diego State respectively. She proudly serves the Twin Rivers Unified School District (TRUSD) as a Program Specialist for Special Education, specializing in supporting middle and high schools. She also continues to work as a Speech-Language Pathologist serving private practice clients. Jillian loves promoting community engagement and has a special interest in advancing Diversity, Equity, Inclusion, and Belonging within the League, especially as it relates to the liberation of neurodiverse individuals, disability justice, and autistic affirmation. Jillian lives with her fiancee Anthony and 2 cats in the TRUSD neighborhood of Foothill Farms.
---
Renee Friedrich
Sustainer Vice President (2022-2024)
Renee is serving as the Sustainer VP on the Board of Directors. She joined the League in 2008, and is currently a sustainer. The majority of her time in the League was spent in fundraising and on the board, eventually leading the League as the President during the 2015-2016 League year. Renee and her husband, Maic, own a real estate business and have helped hundreds of families throughout the Sacramento region buy, sell and invest in real estate. They have two sons, Dominik (20) and Alex (17). They love to travel and get back to Germany where Maic is from originally. When she isn't out with clients or doing work with the League or other organizations they donate time and money to, Renee loves to spend time at their property in Rescue, CA playing with Piper, their GoldenDoodle and entertaining friends and clients with great wine and food!
---
Alison Miller
At-Large Director (2021-2023)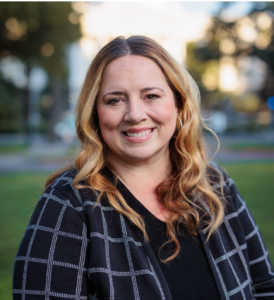 Alison is serving as At-Large Member on the Board of Directors. She joined the league in 2009, and is currently a Sustainer. A majority of her time in the league has been spent in the Membership Council, serving as an advisor on the New Member Committee as well as the New Member Committee Chair. Born and raised in California, Alison has a bachelor's degree from CSU, Chico. Alison is an elementary school teacher, having just completed her tenth year of teaching. She enjoys a variety of hobbies, including traveling and singing with her acappella group.
---
Management Team
Julz McCusker
Executive Vice President-Elect (2022-2023)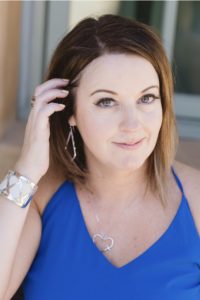 Julz serves as the Executive Vice President-Elect on the Management Team. She joined the Junior League of San Jose in 2017 and transferred to Sacramento in 2022. Julz previously served on several committees in San Jose from Provisional, Fundraising, Diversity-Equity-Inclusion-Belonging, and Leadership Development. She holds a bachelor's degree from San Diego State University, a master's from Cornell University and has completed the Harvard Executive Business Course, and is currently undergoing a certificate program from Wharton. She works in Human Resource Leadership in the tech sector. Julz lives in El Dorado Hills with her pug, Lizzy.
---
VACANT
Gabrielle Dunne
Treasurer-Elect (2022-2023)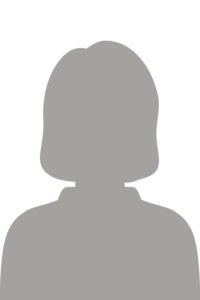 Gabrielle serves as the Treasurer-Elect on the Management Team. She joined the league in 2022. Gabrielle is originally from Ventura County and moved to Sacramento in 2018. She holds a B.A. from Cal State Channel Islands, and a M.S. in Research Administration and Compliance from the City University of New York. She currently works as a Research Administrator at UC Davis Health, managing a grant portfolio that supports intellectual and developmental disabilities research. Gabrielle lives in East Sacramento with her partner Jeff and labradoodle, Teddy.
---
Deirdre French
Communications VP (2022-2024)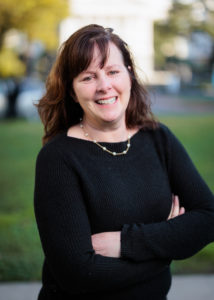 Bio coming soon
---
Cait Fournier
Community Programs VP (2022-2024)

Cait joined Junior League of Sacramento in 2021, serving on the Provisional and Recruiting Committee and participating in the Ad Hoc committee for the league's focus area. She returned to her hometown after almost a decade in San Francisco, where she earned her Master's in Marriage in Family Therapy at Notre Dame de Namur University. Cait currently works for Sacramento County managing mental health services for individuals experiencing homelessness. Cait is also a trained art therapist, and her next big project will be a Little Free Art Gallery – a place for community to share small pieces of art. When she's not traveling to all 63 National Parks, Cait can be found embroidering, hiking with family, and watching Top Chef. Bio coming soon
---
Erin Taboada
Fundraising VP (2022-2023)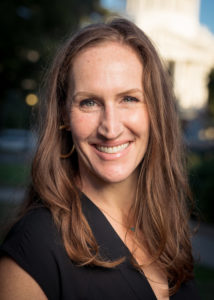 Bio coming soon
---
Jeanelle Loui
Fundraising VP (2022-2023)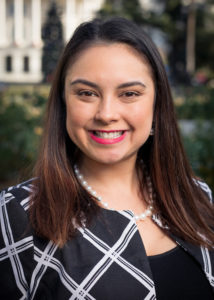 Bio coming soon
---
Riley Davis
Membership VP (2021-2023)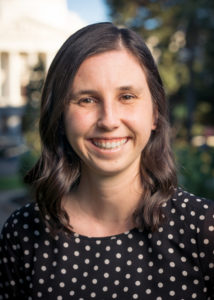 Riley is serving on the Management team as Membership VP.  She joined the league in 2016 and has been a committee member on Provisional & Recruiting and Fund Development. Riley has also served as Chair to the Member Advisement and Placement Committee. She holds a degree in Human Development and Family Studies from the University of Nevada, Reno. She currently works for Big Brothers Big Sisters and has previously worked for the YMCA in Youth Development.  Having grown up in Sacramento, she has always been very active in the community.
Giving back and volunteering have always been important to her and she is happy to continue volunteering in the Sacramento community through the Junior League.  Riley currently resides in Rocklin with her husband, Scott, and in her spare time, you can find her watching a Giants game or hiking in Lake Tahoe with friends and family.