We are pleased to introduce the 2017-2018 Junior League of Sacramento Board of Directors.  This dedicated group of women meets monthly throughout the year, providing governance oversight and strategic planning to the League. Members are selected through a Nominating Committee and our League year is June 1st through May 31st.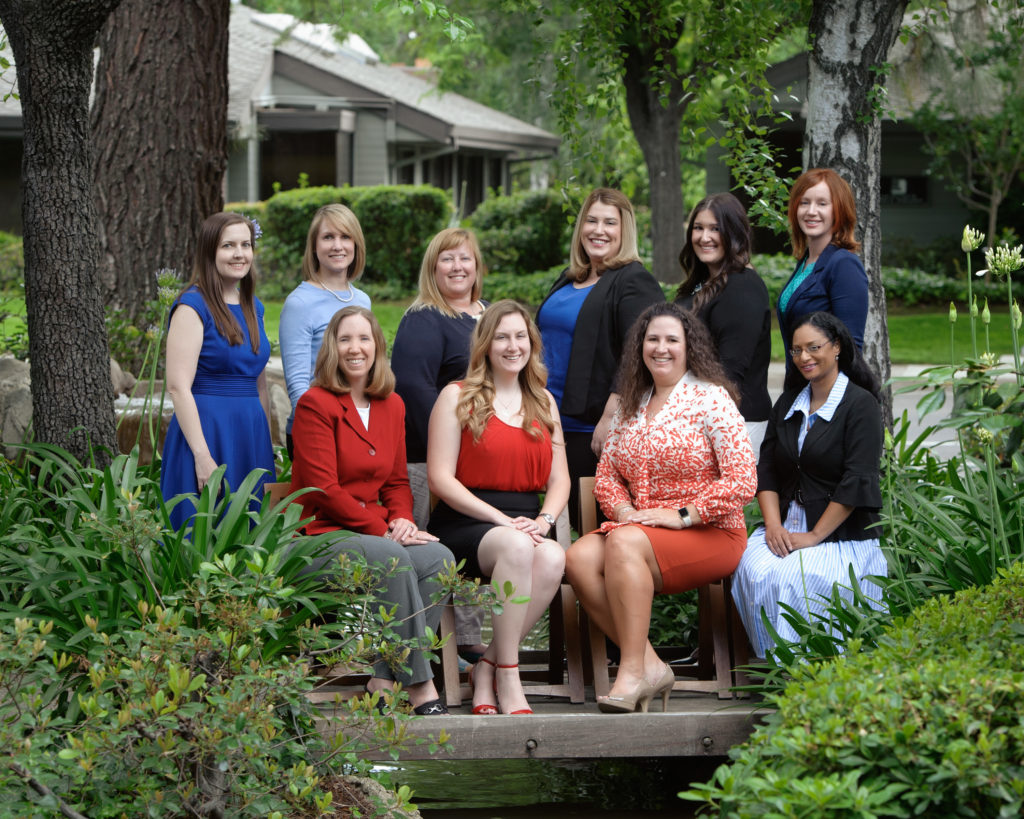 Board members act as trustees and stewards on behalf of our members, including the financial management of the League.  They are also responsible for the strategic direction of the organization.
Each member of the Board brings inspiration and talent to the JLS.  Scroll down to read information on each board member.
Photos courtesy of Mark Long at Eleakis & Elder Photography
Board of Directors 2017-2018
Laurie Somerhausen, President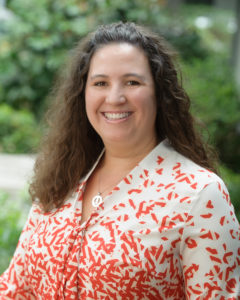 Laurie joined the League in 2009 and is serving her sixth term on the Junior League of Sacramento (JLS) Board of Directors and is the first 2 year President since 1957.  She has served on the Public Relations and Marketing Committee, Chaired the Cookbook Committee, been Treasurer-Elect, Treasurer, Events VP, Chaired the Ad-Hoc committee to decide the next focus area, President-Elect and is entering her 2nd year as President.  In 2011 she was awarded JLS Active of the Year and in 2013 she was named a Rising Star by the Association of Junior Leagues International (AJLI). Laurie holds a Bachelors of Science in Dietetics from UC Davis and a Master's of Science in Family and Consumer Sciences with an emphasis in Dietetics from Eastern Illinois University.  She has been a Registered Dietitian for 20 years and is excited to share her nutrition expertise with the League.  Her career has been entirely in public health both at the County and State level and she is currently the Director of Nutrition Services for Yolo County Health and Human Services Agency. Laurie lives in Sacramento and is the very proud mom of 11 year old Jake.
---
Heidi Pyle, President-Elect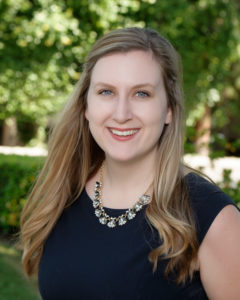 Heidi joined the Junior League of Sacramento in 2014 to volunteer with like-minded, empowered women working to improve Sacramento communities. She joined the finance committee immediately following her provisional term, serving as Treasurer Elect for the 2015-16 league year. Her favorite part of the League is the support and camaraderie provided by league mentors.  Heidi received her undergraduate degree in political science from UC Berkeley and her Master of Business Administration from Drexel University. She currently works as a public relations professional at KP Public Affairs, a policy oriented advocacy and comprehensive public relations firm in Sacramento. She also sits on the Leadership Council for MetroEDGE, the young professionals program of the Sacramento Metro Chamber Foundation, as well as the Friends Committee for My Sister's House of Sacramento. Heidi lives in Sacramento with her husband Russell and two cats.
---
Rebecca Franklin, Executive Vice President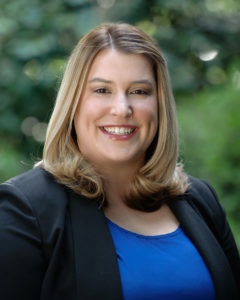 Rebecca is entering her first year as Executive Vice President on the Board of Directors, after serving as Executive Vice President Elect. Rebecca joined the Junior League of Sacramento in the Fall of 2013. Prior to serving on the Management team and Board, Rebecca served as Crab Feed Committee Chair and Chair Elect. Additionally, she served as a member of the Issue Based Ad-Hoc committee, where the current needs of the Greater Sacramento Area were assessed and which ultimately lead to the Junior League of Sacramento's shift to focusing on empowering girls. She is currently a Doctoral Student in Educational and Organizational Leadership at University of the Pacific. Her professional focus is helping organizations grow and succeed through strategic planning, process improvement, and cross-functional risk management. Rebecca is a Manager, in the CalPERS Enterprise Risk Management Division.
---
Ruth LeBlanc, Secretary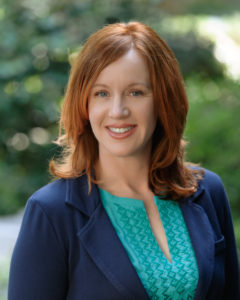 Ruth is entering her first year as Recording Secretary on the Board of Directors. Ruth joined the Junior League of Sacramento in January 2015. She was recipient of the Annual Dinner & Membership award for Shining Members. Prior to serving on the Board, Ruth was actively involved in JL, Sacramento inaugural Touch-A-Truck in 2015. In addition to serving the League, Ruth is the Vice Chair of Northeast District California Physical Therapy Association. She has a Doctor of Physical Therapy. Ruth works as a Physical Therapist in a local hospital.
---
Angelina Hirahara, Treasurer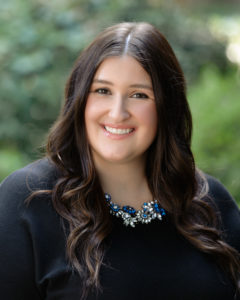 Angelina is entering her first year as Treasurer on the Board of Directors after serving a year as the Treasurer Elect on the Management Team. Angelina joined the Junior League of Sacramento as a new member in 2015 and was on the Crab Feed committee. In addition to serving the League, Angelina is a new mom to her daughter Penelope and works for the State of California as a Budget Analyst.
---
Sheri Chow, Sustainer VP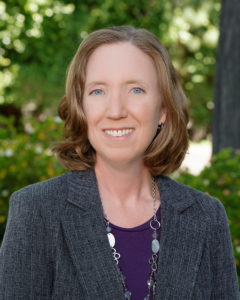 Sheri joined the Junior League of Sacramento in 2000, and is excited to serve for a second year as Sustainer VP on the Board of Directors. She has served in many roles with the JLS including Parliamentarian, Treasurer, Treasurer-Elect, and member of the Nominating Committee. Since becoming a Sustainer in 2013, she has served on the Sustainer Council and Poinsettia Luncheon Committee. Sheri joined the JLS to give something back to the community, and credits the league with helping her develop valuable skills and lasting friendships. As Sustainer VP, her goal is to keep sustainers connected to the league and our community programs. She also serves on the Phoebe Hearst Elementary School PTO Board. Sheri is a marketing and communications consultant, and works on various marketing, editing and writing projects. She has a Master's degree in Integrated Marketing Communications from Golden Gate University and a Bachelor's degree in Journalism from CSU Chico. Sheri grew up in Sacramento, where she currently lives with her husband Bob and their daughter Samantha.
---
Lisa Doliner, Nominating Chair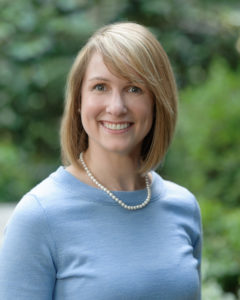 Lisa is serving her first of two years as nominating chair on the Board of Directors.  She joined the league in 2009 and has served in a variety of committee roles including training, strategic planning, membership engagement and recognition and most recently serving two years on the nominating committee.  Originally from North Carolina, Lisa has a bachelor's degree in journalism and Spanish from the University of North Carolina at Chapel Hill and her master's in business administration from Mississippi State University.  She moved to California in the summer of 2008 and began working at State Street Corporation in Sacramento where she is an assistant vice president responsible for client operations of a large public pension fund.  Lisa lives in Carmichael with her husband Vinny and their son Patrick.
---
Jackie O'Connell, At-Large Director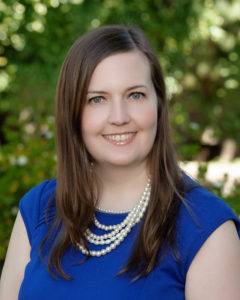 As a new Sacramento resident, Jackie joined the League in 2010 to make friends and get involved in her community.  She is serving her first term on the JLS Board of Directors and has previously served on the Technology Committee, Done in a Day Committee, and most recently on the Ad Hoc Committee to further explore the League's focus of Empowering Girls.  Jackie holds a Bachelors degree in Environmental Engineering and a Masters degree in Civil and Environmental Engineering from Cal Poly, San Luis Obispo.  She is a registered civil engineer in California and currently works as a Senior Environmental Project Manager for a consulting firm.  Jackie lives in El Dorado Hills with her husband Sean and daughter Imogen.  Imogen loves burning off her toddler energy at the Sacramento Children's Museum and Fairytale Town, her two favorite JLS signature
projects.
---
Toni Tinker, At-Large Director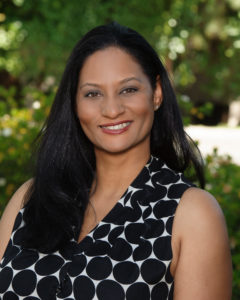 Toni joined the Junior League as a new member in 2015, as a way to network and volunteer with the outstanding women at JLS- Sacramento. Immediately following her provisional year with the SCPAC committee she began serving on the board as a Member-At-Large. Toni is a Sacramento native, who grew up and attended public schools in Sacramento and Elk Grove. She holds degrees from Sacramento State University in Ethnic Studies and Multicultural Education with emphasis in African and Native studies. Toni worked for many years at Sacramento State University in the EOP and Ethnic Studies departments. The majority of her published academic work has been on: the Access and Success of students of underrepresented students in public education, the success of African Americans in higher education and the impact of Service Learning and youth in the community. She currently owns her own business and works in the community as a Community Liaison. Her current projects include: Ethnic Studies curriculum for Sacramento Unified School District, A children's publication highlighting children throughout Sacramento. In addition to her academic work, Toni serves on the Black Parallel School Board, Greenhaven Soccer Board member, Ethnic Studies now- Sacramento and the Center for African Peace and Conflict Resolution.
When she is not working with youth and the community. Toni enjoys precious family time with her partner Scott and four children that range from 19 to 4 years of age. She currently lives in the Pocket/Greenhaven area.
---
Alex Zucco, At-Large Director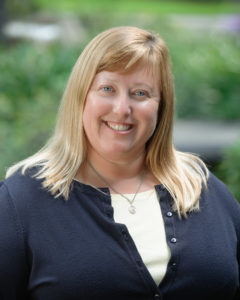 Alex is starting her first year as one of the three At-Large Members on the Board of Directors. Alex originally joined the Junior League of Pasadena in 2004 and transferred to the Junior League of Sacramento in 2016. Prior to serving on the Board, Alex chaired the Publications and Correspondence Committee for the Junior League of Sacramento, and has held many leadership positions for the Junior League of Pasadena; including Provisional Chair, Cookbook Chair and Fundraising Director. In addition to serving the League, Alex is the President of the Sacramento Council for the PTA and is busy exploring her new hometown of Sacramento. She has an undergraduate degree in Criminology/Sociology from the University of La Verne. Alex works for a statewide education non-profit in advocacy and grant management. Alex lives in Curtis Park with her husband, Joe, and their two daughters (when they are home from college); Zoe (22) and Bonnie (20).
Save
Save
Save