Board and Leadership Team
We are pleased to introduce the 2020-2021 Junior League of Sacramento Board of Directors and Management Team.  This dedicated group of women meets monthly throughout the year, providing governance oversight and strategic planning to the League. Members are selected through a Nominating Committee and our League year is June 1st through May 31st.
---
Board of Directors
Alex Zucco, President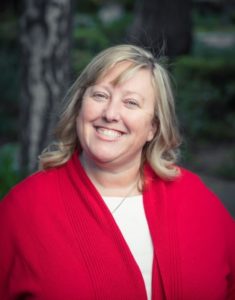 Alex is serving as President on the Board of Directors.  She joined the league in Pasadena in 2004 and transferred to Sacramento in 2016. She has served in a variety of committee roles including Events & Training, Cookbook, Provisionals, Publicity/Marketing, Fundraising and the Board and most recently serving as Member At-Large on the Board, and chairing the Ad Hoc Committee on Diversity & Inclusion.  Originally from Pasadena, Alex has a bachelor's degree in criminology and sociology from the University of La Verne.  She moved to Sacramento in 2016 and currently works for the California Attorney General in External Affairs. Alex lives in Curtis Park with her husband, Joe; their two adult daughters, Zoë and Bonnie, live on the east coast.
---
Jenni Plueard, Executive Vice President 2019-2021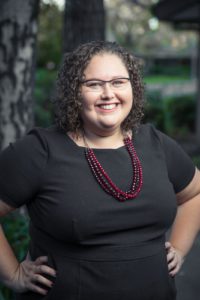 Jenni is serving as Executive Vice President. She joined the Junior League of Sacramento in 2017 as a transfer from the Junior League of Monterey County and Junior League of Eugene. Jenni most recently served as an advisor on the Member Advisor and Placement committee for JLS. Originally from Oregon, Jenni holds a Bachelor of Science from Western Oregon University.  Following her undergraduate work Jenni moved to California and completed her Master of Science in Educational Leadership. Jenni now works for University of California Davis and serves as the Assistant Director for Residential Education. When  Jenni is not exploring Sacramento, you can find her traveling and visiting friends and family.
---
Holly Wong, Nominating Chair 2019-2021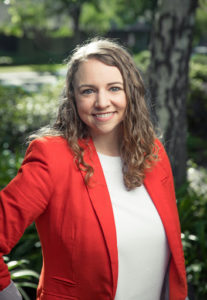 Holly joined JLS in 2015, and is currently the Nominating Chair after serving as Fundraising VP and as an event committee leader. She runs Holly Wong Consulting, helping Sacramento-area nonprofits plan successful events without burning out staff and volunteers.
Holly lives in Davis with her husband and two young daughters, and also volunteers with foster youth through Yolo County CASA. She is originally from Texas, and is a 2nd generation Junior League board member, following in her mother's footsteps.
---
Tara Ransom, Sustainer Vice President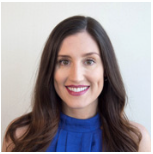 Tara is serving as Sustainer Vice President on the Board of Directors. She joined the league in Rhode Island in 2010 and transferred to Sacramento in 2014. She has most recently served on the SPAC Committee. Originally from Santa Barbara, Tara has a bachelor's degree in dance from Cal State Fullerton. She moved to Sacramento in 2014 and currently works for Hanson Bridgett LLP as an Executive Assistant. Tara lives in Elk Grove with her husband, Gabe and their two French Bulldogs.
---
Kat Patzelt, Treasurer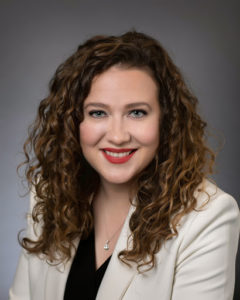 Katherine is serving her year as Treasurer on the Board of Directors. She joined the League in 2018 and prior to joining the Leadership Team and Board worked on the Impact Sac Committee fostering relationships with community partners and coordinating volunteer opportunities for the League's members. Katherine has a bachelor's degree in Business Administration with an emphasis on Finance from Western Michigan University. She moved to California from Detroit, MI in 2015 and works for Comerica Bank where she is a Vice President and Credit Administration Officer responsible for credit approval and monitoring of lending relationship for mid-sized businesses in Northern California. Katherine lives in East Sacramento with her husband Bill and furry friends, Fiona and Lou.
---
Rhonda Bell, At-Large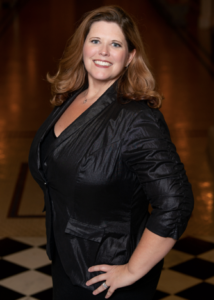 Rhonda is serving on the Board of Directors as Member At-Large. She joined the Junior League of Sacramento in late 2017 as a provisional member and most recently served as the Senior Delegate for SPAC, working with the California State Public Affairs. She received her Bachelor's in Science in Biology, and Communication Studies and is now completing her Masters in Organizational Leadership. Rhonda has worked in the tech industry for over 20 years and is currently managing a global quality organization within Apple, Inc. She lives with a genetic connective tissue condition, Hypermobile Ehlers-Danlos Syndrome which impacts her life daily but also motivates her continued community engagement. Rhonda lives in Elk Grove with her husband Steve, her daughter Jadyn, and 3 very funny dogs.
---
Management Team
Emily Dutch, EVP-Elect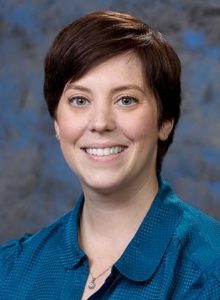 Emily is serving on the Management Team as the EVP-Elect. She joined the League in 2019 and previously served on the Provisional and Recruiting Committee. Originally from Florida, Emily has lived in Sacramento for 11 years, after relocating from the Bay Area. She holds a Bachelor's degree from University of the Pacific and a Masters degree from Drexel University. She has completed all of her course work and is ABD (all but dissertation) on a Doctorate in Education. She currently works for a small woman-owned start-up in Sacramento, wearing many different hats. She has three dogs and lives in Tahoe Park with her husband.
---
Megan McConnell, Treasurer-Elect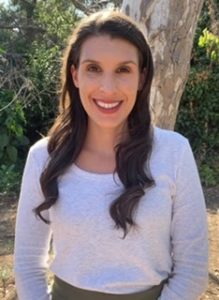 Megan is serving on the Management Team as the Treasurer- Elect, after recently joining the League in Fall 2019. A Sacramento native, Megan joined JLS to network, better get to know her community, and do good in the world.
She received her Bachelor of Science in Business Administration from Cal Poly San Luis Obispo and is a licensed CPA. Megan currently works for the CA Department of Tax and Fee Administration in the Revenue Section. For relaxation, Megan enjoys practicing yoga and eating gelato.
---
Michelle Baker, Communications VP


Michelle is serving on the 2020-2021 Management Team as the Communications VP after serving as the PR and Marketing Committee Chair the previous league year. She joined the league in the Spring of 2017 where she jumped right in on the Provisional and Recruiting Committee. Michelle joined the league in order to give back to the community and has enjoyed the friendship opportunities that have come along with that.
Michelle has a Bachelors in Criminal Justice from Texas State University and a Bachelors of Science in Biology (Genetics concentration) from CSU Stanislaus. She is currently working as an Environmental Scientist for the CA Department of Public Health – Food and Drug Branch. In her free time she enjoys exploring CA and soaking up as much time with friends and family as possible and of course her puppy sidekick Johnny Ringo. She also loves a good DIY project and dabbles in making beaded jewelry.
---
Heather Beckner, Community Programs VP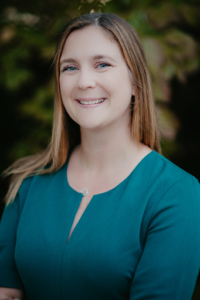 Heather is serving on the Management Team as the Community Programs VP. She joined JLS in late 2017 as a provisional member, and jumped right in serving on the SPAC committee and as GET Loud Chair-Elect. Heather joined the League to develop her leadership skills while giving back to the Sacramento community.
She received her Bachelor of Arts in Physical Geography from CSUS and is currently an Environmental Scientist with CalRecycle. Heather loves exploring the world with her husband and two young daughters. Her favorite place to be is near an ocean. Heather hopes that she can teach her daughters that empowered women, empower women.
---
Jennifer Horner, Membership VP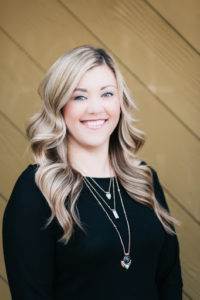 Jennifer is serving on the management team as the Vice President of Membership in her second year of her two year term. She joined the Junior League of Sacramento in 2013 and has served on the Crab Feed committee, Read and Feed and most recently membership council as Provisional and Recruiting Chair and now VP Membership. Jennifer has worked in the advertising industry for the past 14 years and has helped to launch many CA Department of Health programs for the state of California over her time with Media Solutions most recently the Medicated Assisted Treatment (MAT) program. She lives in the Arden Arcade area of Sacramento and is married to her husband Craig and she is currently a stay at home mom to her new baby boy who was born in September of 2019.
---
Ruth A. LeBlanc, Recording Secretary

Ruth is entering her second two-year term as Recording Secretary on the Board of Directors. She joined the Junior League of Sacramento in January 2015. She was part of the inaugural Touch-A-Truck event in 2015. Ruth has received her Bachelor of Science in International Business and Human Resource minor; Master of Physical Therapy from California State University, Sacramento; and Doctor of Physical Therapy from NeuroRecovery Training Institute, Louisville, KY. She works as a Physical Therapist in a local hospital. In addition to serving the League, Ruth is very active in her National and State Chapter of Physical Therapy Association