Double Your Donation to the JLS Endowment
Who doesn't love to get things half price? That is essentially what happens when you make a donation to the Junior League Endowment and ask your company to match your donation – dollar for dollar!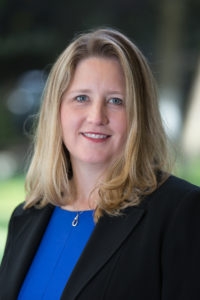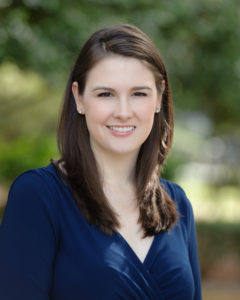 Doubling their impact to the JLS Endowment, member Lisa Doliner and sustainer Karen Sakala, who both work for State Street Corporation, a financial services firm, say that's the beauty of their corporate matching gift program.
They individually contributed to the JLS Endowment and then, after completing a simple form online, State Street matched their contribution dollar for dollar, up to $10,000 per year.
"The ability for the JLS to have a fully-funded endowment which brings in funds and enables the League to continue to provide services to the Sacramento community is a great need," said Karen, who served as JLS treasurer in 2013. "We need to continue to focus on and build the endowment to enhance the future of the JLS."
For hundreds of companies, when you make a donation to a nonprofit organization, your company will contribute an equal amount (which varies by company), and it's easy to do.
To receive a matching gift, donors just have to submit a request to their employers. If the donor's gift and your organization qualify, the company will send the nonprofit a check for the same amount or larger depending on the corporation's matching gift program.
Some nonprofits don't capitalize on matching gifts because donors don't know that corporate giving programs exist or that their companies offer such a program. With an estimated $6-$10 billion dollars' worth of matching gift funds going unclaimed each year, nonprofits have many reasons to think creatively about how to promote matching gifts – hence this article.
Member Mary Werling also doubled her gift to the JLS Endowment through her company Travelers Insurance. "I was attracted to donating to the JLS Endowment because I know that money will continue to grow over the years, and I am proud to say that I made a contribution," she said.
Consider the fact that 65 percent of Fortune 500 companies match employee donations. Throughout the nation, workplace giving enables nonprofit groups such as the Junior League to deliver vital services in their local community with twice the impact than someone can do individually. And, it's not difficult to do. To see if your employer will match your gift please visit https://doublethedonation.com/jlsac.
---
About the JLS Endowment
In May, 2011, the Junior League of Sacramento established an endowment fund with the Sacramento Region Community Foundation. Its vision is to grow the Junior League of Sacramento Endowment Fund to $1M to provide a perpetual source of funds to support the League's mission. These funds will ensure the future and all its possibilities. Its mission is an annual distribution from the endowment fund to support the Junior League of Sacramento's mission; to continue to meet the needs of the region by being the venture capitalist of the non-profit sector and spinning off successful programs. The fund distribution is administered by the Board of Directors of the Junior League of Sacramento in accordance with JLS bylaws and policies.
For more information, please visit https://www.jlsac.org/connect/endowment or contact endowment@jlsac.org or call 916-921-1096.