It's so nice to meet you! If you'd like to learn more about joining the Junior League of Sacramento, keep reading.
Ready to apply? We are accepting new members until September 30. Click here to complete an application!
What Does Being a Member of the Junior League Look Like?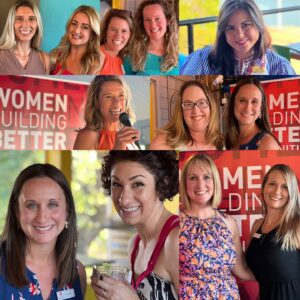 We're a friendly group of women from a varied background of professions, industries, and passions. One of the things we all have in common is the desire to enhance women in our community through volunteerism, partnerships, training and other programs.
The JLS reaches out to all women age 21 and older regardless of race, color, religion, sexual orientation, disability, or national origin who possess an interest in and a commitment to voluntarism, to join our League.
Our mission: The Junior League of Sacramento is an organization of women whose mission is to advance women's leadership for meaningful community impact through volunteer action, collaboration, and training. 
In 2022, the League shifted its focus to food insecurity in the greater Sacramento area, selecting the Alchemist CDC, and Soil Born Farms and Food Literacy Center as three of its first partnerships under the new focus area, entitled "Nourishing Sacramento."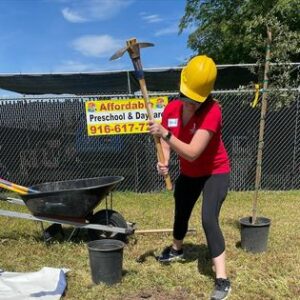 Here's a brief list of membership benefits:
You can actually make a difference in the community volunteering in our many on-going programs and events.
Contribute meaningfully and utilize your unique skill set to make Sacramento a better place to live and work.
Each year we provide every member access to $2,700 worth of professional development trainings.
Make and develop some of the best friendships you'll ever have.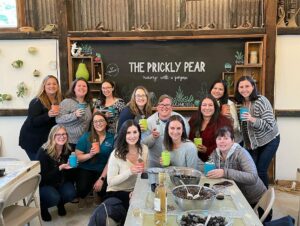 Interested in learning more about our story? Click here for more information on our 80-year history in the Sacramento community.
HOW TO JOIN THE JUNIOR LEAGUE OF SACRAMENTO
A Provisional is a woman interested in joining the Junior League. The Provisional Course allows you to learn more about the organization and to experience different aspects of the League to see if it is a right fit for you before choosing to become an Active Member. Our next Provisional Course will begin in October and will run through May.
*THERE ARE NO SPONSORSHIP REQUIREMENTS TO JOIN THE JUNIOR LEAGUE OF SACRAMENTO*
After you submit your application, you will be contacted by the chair for the Provisional and Recruiting Committee and she will let you know the next steps in joining our league. We look forward to meeting you!
EVENT DATES
To learn more about joining the League, we invite you to attend one of the below upcoming League events.
Please RSVP by emailing JLSac.Recruiting@gmail.com.
General Membership Meeting
August 22, 6:00 PM
Provisional Kick-Off
September 13, 6:00 – 8:00 PM
@ Drink EZZY Winery, 11225 Trade Center Dr, Rancho Cordova
Provisional Course (October-May)
We are accepting applications for 2023-2024 League Year until September 30, 2023. Apply today!
PROVISIONAL OBLIGATIONS 2023-2024
CARAVAN TO COMMUNITY PARTNERS (October 14)

TOUCH A TRUCK (November 11)

CLASS PROJECT MEETING (January 10)

PROVISIONAL DONE IN A DAY (January 20)

ACTIVE ORIENTATION (April 10)

SPRING PLACEMENT FAIR (TBA)

GENERAL MEMBERSHIP MEETING 

(Attend 4 of your choosing) 

COMMUNITY IMPACT

(Attend 2 of your choosing) 
Want more information about the Provisional Course? Read our Provisional Course Overview!
*As a provisional you are required to attend the events listed above. If you are unable to make any of them, you will let your advisor know and they will work with you to help you fulfill that missed event with another JLS event. If you have any other questions, please email JLSac.recruiting@gmail.com.
How To Transfer or Reinstate Your Membership
If you are a transfer or interested in reinstating your membership, please contact the Membership Council VP HERE. Thanks!
Follow Us on Social Media
Like us on Facebook, and follow us on Twitter and LinkedIn to stay up on our latest activities! Also, subscribe to our newsletter The Link HERE.
Save